Another hectic month as the boys played 9 times this April. As we had to juggle between 3 fronts, mixed results were the outcome, and now we remain strong in two after backing off in the other...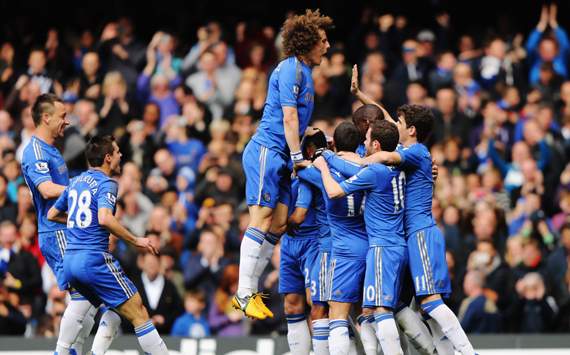 The Masked Crusader Striker
Yep, that pretty much explains our very own number 9, Fernando Torres. For the past month he had to wear a nose-protection mask since the hit on his nose in the last 16 of the Europa League. But that in turn had him producing some of his better performances in the quarter finals. He scored two goals in the first leg and another in the return fixture to put us through to the semi-finals. And not just that, he had been performing better in the league as well. He played with extra confidence and fighting spirit to inspire the team in several occasions. The mask was only to protect his nose, but some superstitious minds (like my own) find it funny if that mask actually brings out the best of him. Then maybe he should wear it for the rest of his career (which is ridiculous) and we will be known as the team with the masked striker. But we shall hope that he can continue to perform and score goals, for his own sake, and for the team. With Ba unable to play in the Europa League, Torres may be key to our final hope of winning a silverware this season.
Progressions
The race for top four finish cannot get any more intense than this. With only 3 points separating the three London clubs fighting for two spots in the top four, and with 3 or 4 games to go, the race can never get any tighter than this. Arsenal had a played a game more, however their remaining fixtures are relatively easier. While Spurs are 3 points below us, the match at Stamford Bridge next Wednesday cannot get any more important, as losing that game could mean Spurs may overtake us. That match may be crucial and pivotal and we must make sure that we can win that game to strengthen our chances to finish in the top four.
The FA Cup semi final game against Man City was a disappointing one in terms of results, but with regards to the performance, we did well and showed them that we never give up and will always fight. A pity to lose at this stage, but then again you can never win everything. We still have the Europa League and our chances are pretty strong now. We will be taking a 2-1 lead to Stamford Bridge this Thursday, and a draw would be enough to see us through to Amsterdam for the Europa League Final, with potential oppositions either Fenerbahce (where Meireles is playing now) or Benfica (former club of Luiz and Ramires). It will not be easy, but we have a good chance of winning it.