Sunday, 26-08-2012 22.42 GMT+8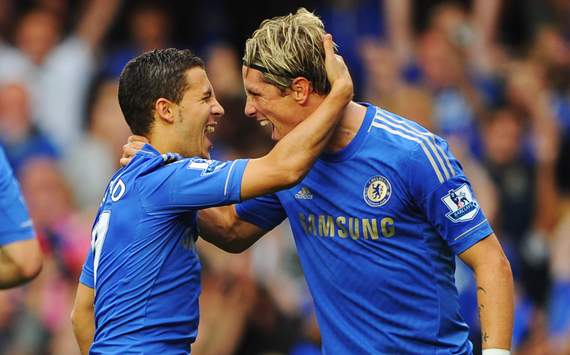 It was looking more and more like a casual win, after what had happened in previous games. Emphasised in this game, is the fact that this win is against a much tougher opposition, and our attacking play have grown to be more 'beautiful' than last season. Add to that, the combination of trio Hazard, Mata, and Torres is marvelous. Those three may be the key to winning silverware this season. And Hazard seemingly got 'Man of the Match' again, at least according to goal.com.
The match seemed an intense game before it started. But the first half was totally ours, and the second half went smoothly with no intense threat from Newcastle. A great play by Torres to set up our third penalty in as many games, to be taken well by Hazard who scored his first Chelsea goal. Then by the 44th minute, Hazard repaid his (Torres') effort by flicking a smart back heel, for Torres to shoot well towards the top corner. They both combined well and are looking sharp.
The second half was not so intense, with our team set for another win, and Newcastle not giving much of a fight. It also took Cech another excellent save in the final minutes to earn himself another clean sheet.
The game looked more like a casual win, but things to see clearly in this game, is as I had stated earlier. We had turned more to a possession, flick, smart pass play, compared to last season's direct, physical play. Yet we also managed to keep our defence organised and strong as well. So far I had seen, the key players that may be our stars for this season, is the trio Hazard, Mata, and Torres, who all have performed very well in our opening games, and managed to link-up with one another very well.
Here is a link to what Ashley Cole had said, it is a great perception to how Chelsea is now:
Next game for us is not in the BPL, it is another one of those silverware to win, the European Super Cup, against Atletico Madrid. So, let's see if we can win our first silverware this season. Hope the trio can perform well next game. #CFC